Weekly Notices
for Monday 17th June 2019
Current notices are listed below. Old notices from the last month (if any) are listed below them.
16 June 2019 - 1 July 2019
Roll Return Day - Monday 1st July
Twice a year the Ministry of Education requires schools to complete
an official roll count of students enrolled at our school.
This is an important process as our future funding and staffing
is calculated on these numbers.
Monday 1st July is the next official roll count day.
If your child, or children are away on Monday 1st July,
please send/email a brief note explaining their absence
(e.g. sickness, appointment, home circumstances etc.)
This is to assure the Ministry of Education that we have
the exact number of students that we say we have.
16 June 2019 - 4 July 2019
Student Profile Update Form
Dear Parents/Caregivers
A Student Profile Update Form for each of your children attending Korakonui School, has been sent home with the eldest child in your family.
Please can you check that all the details on this form are correct: eg: cell phone numbers, emergency
contacts, medical information etc.
Focusing on the medical information, with the recent number of measles cases rising in New Zealand
– please indicate if your child is fully immunised or not at all, if your child can have pamol and/or ibuprofen
– or update additions and amendments.
I so appreciate you taking the time to have the correct information noted.
Please return this/these forms back to the school office. Thank you.

Kindest Regards
Faye
14 June 2019 - 20 June 2019
Book Club Orders
Scholastic Lucky Book Club orders and payments
are due back by Thursday 20th June
or you can process your order and payment online
Parents can order and pay via credit card with LOOP.
• Download the LOOP app for iPhone or Android
All book orders are delivered to the school office
14 June 2019 - 31 July 2019
Win Cash for Korakonui School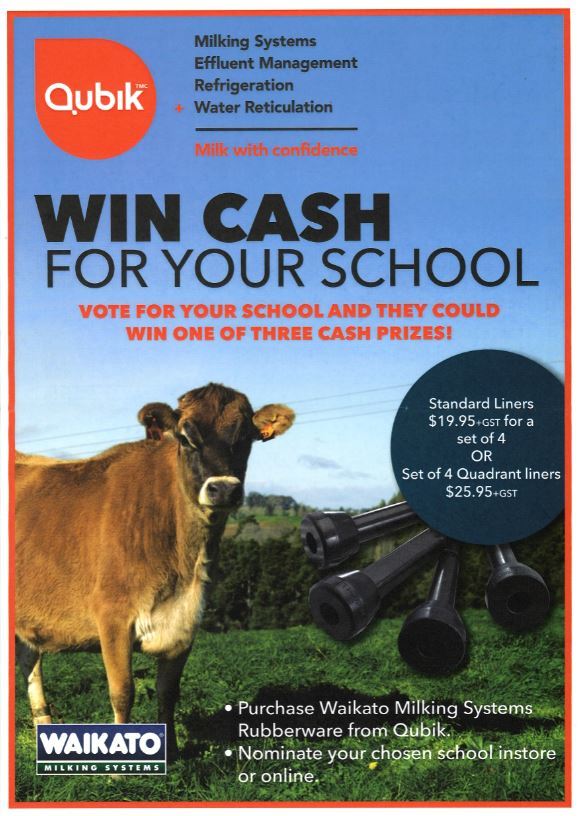 14 June 2019 - 18 June 2019
Technicraft for Yr 7 & 8 students
Technicraft for Bayley students will be on

Tuesday 18th June.
Please ensure all students are at school by

8.50am sharp

, with their tech books and closed in shoes, to catch the bus to Otorohanga South School.
10 June 2019 - 24 June 2019
Oxford Pie Fundraiser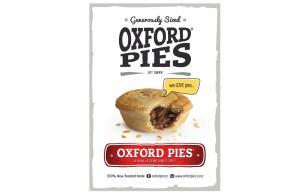 Oxford Pies are great to have on hand when you're late in from the farm and needing dinner in a jiffy. Just grab a family pie from the freezer and pop it in the oven!
Last day for orders is Monday 24th June
with the delivery date the last Wednesday of Term 2
(3rd July)
Order forms are available to the wider community for purchase - forms can be found on our school website
14 June 2019 - 27 June 2019
Board Of Trustees Meeting
Our next Board of Trustees Meeting will be held on,

Thursday 27th June at 7pm at the school.




All Welcome.
14 June 2019 - 5 July 2019
Dates for your calendar in Term 2
Dates for this term:
Monday 17th June -

Fundraiser Meeting -

3.15pm - school staffroom
Wednesday

19th June -

Winter Champs Sports Day (Ngahinapouri)
Thursday 20th June - last day for Book Club
Monday 24th June - last day for Oxford Pie Orders
Thursday 27th June - Whole School Matariki Celebrations
Thursday 27th June - Board of Trustees Meeting 7pm at the school
Wednesday 3rd July from 6pm - Speech Finals Showcase night
Friday 5th July - Last day of Term 2
More information to follow on all of these events closer to the time
1 May 2019 - 15 July 2019
Free Ear Clinic
Free Ear Clinic Service for Children - Term 2
Otorohanga - Tuesday 18th June, Tuesday 16 July
Otorohanga Club, Whittington Lane 12.30pm - 3pm
Te Awamutu - Monday 17 June - St Patricks School, at the Rewi Street entrance from 9am to 2.30pm
Monday 15th July - Rose Gardens - Popping good Playground 8.30am-3pm
NB: A parent or legal guardian MUST be present
for a child to be seen at clinic.
Visit the free Mobile Ear Clinic for : glue ear assessment and management, wax foreign body removal, grommet checks, treatment of discharging ears and other ear health concerns.
Drop-ins only. No appointment required.
Hearing tests are not available at this clinic. Please contact The Vision Hearing Technicians to arrange a screening hearing test for your child.
Phone 838 3565 extension 22095 to arrange an appointment.
For other inquiries regarding this service please phone - (07) 838 3565
1 May 2019 - 12 July 2019
Juice Iceblocks
Ice Blocks for sale at morning tea on Fridays - $1 each
27 January 2019 - 13 December 2019
Term Dates 2019
Term 1 - Tuesday 29th January - Friday 12th April

Term 2 - Monday 29th April - Friday 5th July
Term 3 - Monday 22 July - Friday 27th September
Term 4 - Monday 14th October - Friday 13th December
Notices from the last month: