Weekly Notices
Happenings at Korakonui School for Week 9, Term 2, 2017
Current notices are listed below. Old notices from the last month (if any) are listed below them.
24 June 2017 - 1 July 2017
Technicraft for Yr 7 & 8 students
Technicraft for Bayley students will be on

Tuesday 27th June
. Please ensure all students are
at school by 8.50am
with their tech books, to catch the bus to Otorohanga South School.
24 June 2017 - 7 July 2017
Stars In Your Eyes 2017
'STARS IN YOUR EYES' 2017
Shows are on
Tuesday 4th July 11am & 7pm
and Wednesday 5th July 7pm
in the Multi Purpose Room

Tickets are now on sale (maximum of 200 tickets per show)
(only a few tickets left for Wednesday 7pm show!)
$8 per person per show

Please email the school office to reserve your tickets
- payments can be made online to our school account

Full dress rehearsal this Friday 30th June at 11am

Please refer to your information and timeline letter.
(found on our website)
24 June 2017 - 1 July 2017
Ministry Roll Return Day
Twice a year, the Ministry requires schools to complete an official roll count
of students enrolled at our school. This is an important process as our future funding and staffing is calculated from these numbers.
Thursday 29th June is our official roll count day.
If your child is away on this day, please send a brief written note
explaining their absence (eg: sick, holiday, appointment etc)
This is to ensure the Ministry of Education, that we have the exact number
of students we say we do.

24 June 2017 - 13 December 2017
Juice Iceblocks
JUICE ICE BLOCKS will be for sale each Friday
at lunchtime $1.20
10 January 2017 - 17 December 2017
Term Dates for 2017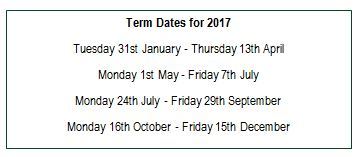 Notices from the last month: