Weekly Notices
Happenings at Korakonui School for Week 9, 2017
Current notices are listed below. Old notices from the last month (if any) are listed below them.
25 March 2017 - 31 March 2017
Bayley Class Camp
Bayley class are on Camp this week in Napier
leaving Monday morning - back on Thursday afternoon.

Have a super time everyone!

27 March 2017 - 31 March 2017
Korakonui Rugby Club
Calling all Coaches and Helpers
,
Rugby meeting
31 March 2017
@
7.30pm
at Julieanne and Thomas Bull's
1357 Bayley Road, Te Awamutu (look for Wynyard Road sign - this becomes our driveway)
If you're not able to make the meeting but are interested in coaching
please contact Stu Fitzgerald
021 1272033
25 March 2017 - 7 April 2017
Pool Season Closure
DAYLIGHT SAVING ENDS ON SUNDAY 2ND APRIL at 3am

~ TURN YOUR CLOCKS BACK 1 HOUR
… and we will be closing the school pool also at the end of Sunday 2nd April For families that have purchased school pool keys, please return these back to the school office, after this date thanks and receive your $10 refund.
25 March 2017 - 5 April 2017
School Garden Working Bee
Our Re-scheduled School Garden Working Bee will now be on
Tuesday 4th April from 9am - 12noon
We would really appreciate your help.
Please bring chainsaw, clippers, etc
Morning tea provided
25 March 2017 - 13 April 2017
1st June Change Over
1 ST JUNE CHANGE OVER
If you are leaving the district at this time, or likewise, if you know of new families with primary school aged children moving into our school area, please make sure they contact the school office for an information and enrolment pack.
25 March 2017 - 13 April 2017
School Accounts
SCHOOL ACCOUNTS AND PAYMENTS
Thank you to our parents for payments received so far this year.
We still have outstanding Term 1 bus tag fees that need to be paid by 31st March thanks.
Students with outstanding bus tag fees after this date, will not be allowed to travel by bus to school.
School Bank Account: ASB 12-3134-0048900-00
Please ensure you clearly reference your deposit
25 March 2017 - 13 April 2017
Goal Setting Meetings
GOAL SETTING MEETINGS
Tuesday 11th April from 1.15pm to 6.15pm &
Tuesday 12th April from 3pm to 5pm
The Parent Teacher Goal Setting Meetings are coming up in Week 11 for parents of students in Years 1-8. Please note this is not a report in relation to National Standards. The purpose of this meeting is to inform you where your child is currently working and what their immediate learning goals are in Reading, Writing and Maths. We will be using the school interview online booking system for this. Please go to www.schoolinterviews.co.nz and enter the code
frr6a
to book your interview time. Interview times are not able to be booked or altered through the school office.
25 March 2017 - 7 April 2017
Whanau Hui
WHANAU HUI
Kia hiwa rā! Nau mai haere mai ngā whānau o Korakonui.
Our first hui for 2017 will take place on
Thursday 6 April 2017 at 6pm ~ meet in Bayley Classroom
Please RSVP to serita@korakonui.school.nz by 31st March,
or pop in to see me in Mangawhio/Wharepuhunga
to advise on numbers attending for the evening.
Nga mihi,
Serita Drewery, Managwhio
25 February 2017 - 13 April 2017
Juice Iceblocks
JUICE ICEBLOCKS for sale every Friday lunchtime $1.20
19 February 2017 - 1 April 2017
School Sun Hats
Korakonui School sun hats are available for purchase
from the school office for $8 per hat, and can be charged
to your school account.


Thank you to our Board of Trustees for
subsidising this cost for our students.
10 January 2017 - 17 December 2017
Term Dates for 2017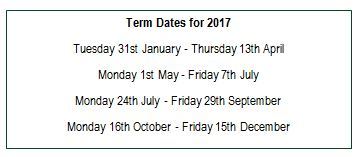 Notices from the last month: