Weekly Notices
Term 4 - Week 2 (Tuesday 23rd October - Friday 26th October)
Current notices are listed below. Old notices from the last month (if any) are listed below them.
28 September 2018 - 14 December 2018
Sun Hats Available for Purchase
Wide brimmed bucket hats are compulsory in Term 4.
Students without a hat, or who choose to wear a cap, must sit under the sun shelter during interval and lunch times.
Bucket hats are available for purchase from the school office for $8 each and can be charged to your school account.
We thank the Board of Trustees who have subsidised our
Korakonui School Bucket hats
19 October 2018 - 24 October 2018
2018 Group Day
Last call for entries for our Group Day on Wednesday 24th October.
Working Bee, Tuesday 23rd October at 6.30pm
to set up rings etc for the next day's competition.
Parents are urged to come along and lend a hand please.
If you are able to steward on this day, please contact the school office.
There will be tea & coffee and a cookie – all $1, chilled water and ice blocks available for purchase on the day,
Beef Burgers $4, Sausages $2 with mustard and sauce at lunchtime.
22 July 2018 - 14 December 2018
Dates for your calendar in Term 4
22nd October - Labour Day - School is closed

24th October - Group Day at Korakonui School - 10am
26th October - Waikato Show at Claudelands Show Grounds - 10am
31st October - Yr 7 & 8 Senior Formal
9th November - Korakonui School Athletics
14th November - BoT Meeting - 7pm - All Welcome
16th November - Interschool Athletics
22nd - 23rd November - Ngahape Camp
23rd November - Christmas In The Park Gala
5th December - BoT Meeting - 7pm - All Welcome
6th December - Korakonui Potato Day
14th December - End of Term 4
3 October 2018 - 1 November 2018
Have You Registered yet ...
Below is the link to register for the Hamilton Weetbix Tryathlon 2019
to be held at the Waikato University Fields, Hamilton East on Sunday 17th February 2019.
By following this link it will register you as part of the Korakonui School group.
28 September 2018 - 14 December 2018
Juice Iceblocks
Ice Blocks for sale lunchtime Fridays - $1.20
27 September 2018 - 25 October 2018
Sports Photo Orders
Sports photo orders are due back to the office by Thursday 25 October.
Please note that payments are made direct to Masterpeice Photography.

28 September 2018 - 2 November 2018
Dental Team Visit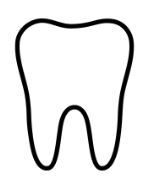 The Dental Team will be with us first few weeks of Term 4.
To register your pre-school child/ren with the clinic, contact the school office 8722762
3 October 2018 - 13 November 2018
Free Ear Clinic
Free Ear Clinic Service for Children - Term 4
Te Awamutu - Tuesday 13th November - St Patricks School, at the Rewi Street entrance from 9am to 2.30pm
For inquiries please phone 07 8383565
1 January 2018 - 20 December 2018
Term Dates 2018

Notices from the last month: