Weekly Notices
Happenings at Korakonui School for Week 2, Term 4, 2016
(beginning Monday 16th October)
Current notices are listed below. Old notices from the last month (if any) are listed below them.
16 October 2016 - 16 December 2016
Bring your $1 this Friday
The last of the lemonade ice blocks will be sold
at Friday lunchtime this week
for $1 each at Room 7 Kitchen window
Next week ... something new and refreshing for Summer!
16 October 2016 - 2 December 2016
Free Ear Clinic
FREE EAR CLINIC FOR CHILDREN
St Patricks School at the Rewi Street Entrance
9.30am to 12noon then 1pm to 2pm
Dates: Thursday 27th October, Thursday 10th November
and Friday 2nd December
23 July 2016 - 16 December 2016
2016 Term Dates
Term 1 Tuesday 2nd February - Friday 15th April
Term 2 Monday 2 May - Friday 8 July
Term 3 Monday 25 July - Friday 23 September
Term 4 Monday 10 October - Friday 16 December
11 February 2016 - 11 December 2016
Korakonui School 2016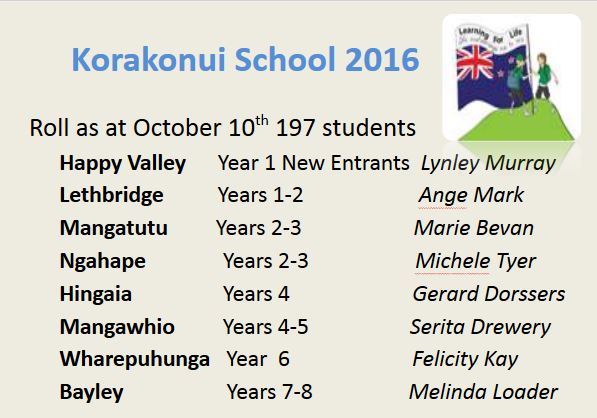 Notices from the last month: