Weekly Notices
Happenings at Korakonui School for Week 5, Term 3, 2017
Current notices are listed below. Old notices from the last month (if any) are listed below them.
20 August 2017 - 25 August 2017
Kapa Haka Group Fundraiser
Orders need to be in by Wednesday 23rd August
Please hand you order in at the office to the box
with your money in an envelope/ or pay online with reference
'Hot Dog' and 'childs name' thanks
Thank you for your support
Order forms have been given to students, and can be found on our website

20 August 2017 - 23 August 2017
Technicraft for Yr 7 & 8 students
Technicraft for Bayley students will be on

Tuesday 22nd August
. Please ensure all students are
at school by 8.50am
with their tech books, to catch the bus to Otorohanga South School.
6 August 2017 - 23 September 2017
Students Enrolling at Te Awamutu College
Te Awamutu College have sent us
the following schedule for Year 8 students enrolling at
Te Awamutu College for 2018
Week

5

- 24th August - Information visit at Korakonui -

9.30am
Week

6

- 31 August - TA College Open Day -

9 - 11am



Week

7

- 7 September - Parent Info evening -

7.30 pm

in College Staffroom
Week

8

- 12 September - Enrolments at College Library -

3.30 - 7pm
Week

9

- 21 September - Entry testing at Korakonui -

9.30 - 11.30am
20 August 2017 - 25 August 2017
Student Council News
STUDENT COUNCIL NEWS
In support of The Cancer Society, Student Council are running a
mufti day for 'Daffodil Day' next Friday 25th August.
Students are to come dressed is something 'yellow' and a gold
coin donation to raise funds for this fantastic cause.
You will receive a daffodil flower, tattoo or sticker
when you make your gold coin donation.
20 August 2017 - 25 August 2017
Board Of Trustees Meeting
The next Board of Trustee Meeting will be held on
Thursday 24th August at 7pm
in the staffroom. All Welcome.
10 August 2017 - 31 August 2017
Trophies to be returned
Could we please have all
Netball and Ag Day trophies
returned to the school office thanks
20 August 2017 - 25 August 2017
'STARS 2017' DVD orders
Stars In Your Eyes 2017 show on DVD

Last call for DVD orders
Please order at the school office
office@korakonui.school.nz

6 August 2017 - 1 September 2017
Ladies Night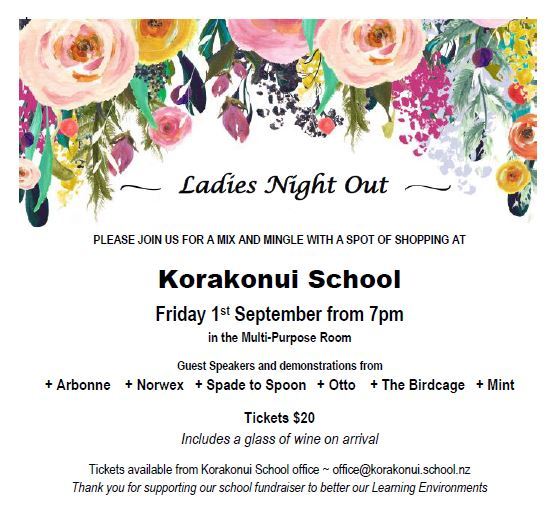 3 August 2017 - 1 September 2017
School Photos
17 July 2017 - 17 September 2017
Free Ear Clinic for Children T3
FREE EAR CLINIC SERVICE FOR CHILDREN
Term 3 (2017)
All children must be accompanied by parent or caregiver
For enquiries regarding this service please contact the phones listed
or Hamilton – phone 838 3565
Visit the ear nurse for advice on: glue ear assessment and management, wax/foreign body removal, grommet checks, treatment of discharging ears
Te Awamutu - Thursday 31 August Thursday 14 September
9.00am – 2.30 pm
St Patricks School
@ the Rewi St entrance
Otorohanga -
Friday 11 August
9.00am - 2.45 pm

Otorohanga Club Carpark,

Whittington Lane
17 July 2017 - 24 September 2017
2017 General Election
Korakonui School will be a voting place
for the 2017 General Election
on Saturday 23rd September being 'Election Day'
Voting will open at our school in the Multi Purpose Room (School Hall) located at the top car park at 9:00am and close at 7:00pm
10 January 2017 - 17 December 2017
Term Dates for 2017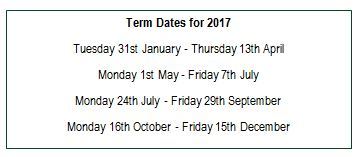 Notices from the last month: