Weekly Notices
Welcome to Week 6 Term 2 - starting Monday 29th May - Please visit our 'Latest Newsletter' on our website.
Current notices are listed below. Old notices from the last month (if any) are listed below them.
Technicraft for Yr 7 & 8 students
Year 7 & 8 students
will travel to Otorohanga South School for Technicraft Tuesday 30th May - bus leaves at 8.50am sharp!
Please ensure your child has their 1B5 tech book, a container for cooking and
wear covered in shoes.
Teachers Union Meeting Wednesday 31st May 1pm-3pm
Kia ora koutou,
As many of you will have heard via the media, NZEI (the teachers union) and the Ministry of Education are in negotiations to renew the Teachers Collective Agreement. Last night I was informed that a new offer was presented to NZEI by the Ministry of Education.
Paid union meetings for teachers will now be taking place on Wednesday 31st May, from 1pm to 3pm, for members to discuss the new offer. The Secretary for Education has agreed not to enforce the normal 14-day notice period for paid union meetings being observed because of the benefit of providing the opportunity to discuss the offers immediately to avoid further industrial action.
The vast majority of our staff will be attending the NZEI meeting and will depart school at lunch time to attend. We are therefore only able to provide very limited supervision from 12:45pm in the afternoon. No classes will be running.
We would greatly appreciate it if families are able to collect their children at 12:45pm on this day. The buses and after school care will run as per normal for those students who are unable to be collected by whanau.
We appreciate the short notice and disruption this will cause, and thank you for your support and understanding.
Kind regards
Tom Cochrane
Principal
Whanau Hui Postponed
Kia ora Koutou,
Unfortunately Whakarongotai Hohepa is no longer able to attend our hui tomorrow night. With the main purpose of our hui being to build our connection to Whakamarama Marae and to discuss our aspirations moving forward, we have decided to postpone our hui.
I am working with Whakarongotai to set a new date for later in the term. Once the details are confirmed I will send you another invitation.
Thank you for your support and understanding.
Kind regards
Tom Cochrane
Principal
Oh My ... What A Maimai!
Entry forms on our website under 'OMWAM"
and a copy of the Game Bird Hunting Guide 2023
Maimai Raffle
1st June Farming Change Over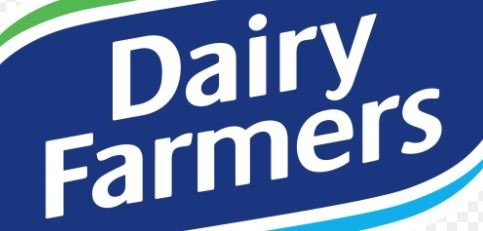 If you are leaving the district at this time, or likewise,
if you know of new families with primary school aged children moving into our school area,
please contact the school office to pre-enrol
office@korakonui.school.nz Ph 07 8722762
Online Book Club Orders
Click the link below to find out how you can order
Book Club online through LOOP
LOOP is the easy way for families to order
Issue 4 Term 2 2023 out now
Catalogues available from the school office
Orders close 3pm - Tuesday 13th June
HERO App
Korakonui School uses HERO for our student management system.
Using the Hero App is so easy to view our newsletter, classroom notices, your school account - and send student absence notices.
Download HERO from the App Store ~ enter your email address ~ set your password ... and be well informed.
* The Hero app is available to be downloaded from the app store.
* School notices and communication will be accessed via community feed - push notifications will alert you to when there is a new message (if you choose to turn this on).
* Hero is designed to reduce the number of places that parents need to check for information about school.
* Parents and caregivers can log in to their Hero app (even if they have students at multiple schools) and see all their learning stories; assessments; progress data; school notices and when your child is absent, send a message to school ... all through one app.
(please contact the school office if you require assistance with the app)

Teacher Only Day Term 2
Friday 16th June - This is Fieldays Friday, an annual teacher only day that is based at Te Awamutu College. All schools in our cluster are involved in this event and it is an important source of professional development for our staff. With this advanced notice we hope families are again able to make suitable arrangements to cater for their children. We also encourage those families who attend the Fieldays, to do so on this date rather than earlier in the week.
Please note NO BUSES will be running on the
Teacher Only Day on Friday 16 June
Dates for your calendar
Dates for Term 2:
● Tuesday 30th May - Whaanau Hui 5.30pm-7pm POSTPONED
● Thursday 1st June - Assembly 2pm MP
● Friday 2nd June - Oh My! What A Maimai Competition
● Monday 5th June - King's Birthday - Public Holiday
● Friday 9th June - Winter Champs
● Tuesday 13th June - Tech for Year 7&8 students - Otorohanga
● Thursday 15th June - Assembly 2pm MPR
● Friday 16th June - Fieldays Friday - Teacher Only Day (school closed)
● Tuesday 20th June - Speech Finals 6pm MPR
● Thursday 22nd June - Year 7&8 Tough Guy Gal Challenge
● Tuesday 27th June - Tech for Year 7&8 students - Otorohanga
● Thursday 29th June - BoT Meeting 5.30pm
● Friday 30th June - Assembly 2pm MPR - Last Day of Term 2
Term Dates 2023
Term 1 - Thursday 2 February (Yr 7 & 8 students only)
Friday 3 February (All Students) - Thursday 6 April (10 weeks)
Term 2 - Monday 24 April - Friday 30 June (10 weeks)
Term 3 - Monday 17 July - Friday 22 September (10 weeks)
Term 4 - Monday 9 October - Friday 15 December (10 weeks)
Previous Notices